Interdisciplinary Knowledge Mapping for Liberal Arts Institutions
Where the Story Began
Click here to access the project proposal: https://junyitao.notion.site/Institutional-Knowledge-Mapping-and-Management-ca8e5a22c9fc4a439669d7e5bd92ffeb
Download the poster
Visualization of Interdisciplinary Research Networks
This very first version of this knowledge mapping system was officially launched in May 2023, on the website of the Natural and Applied Science Division at Duke Kunshan University: https://dnas.dukekunshan.edu.cn/research.
We are looking forward to connecting all division/disciplines and researchers at the Duke Kunshan University into this network!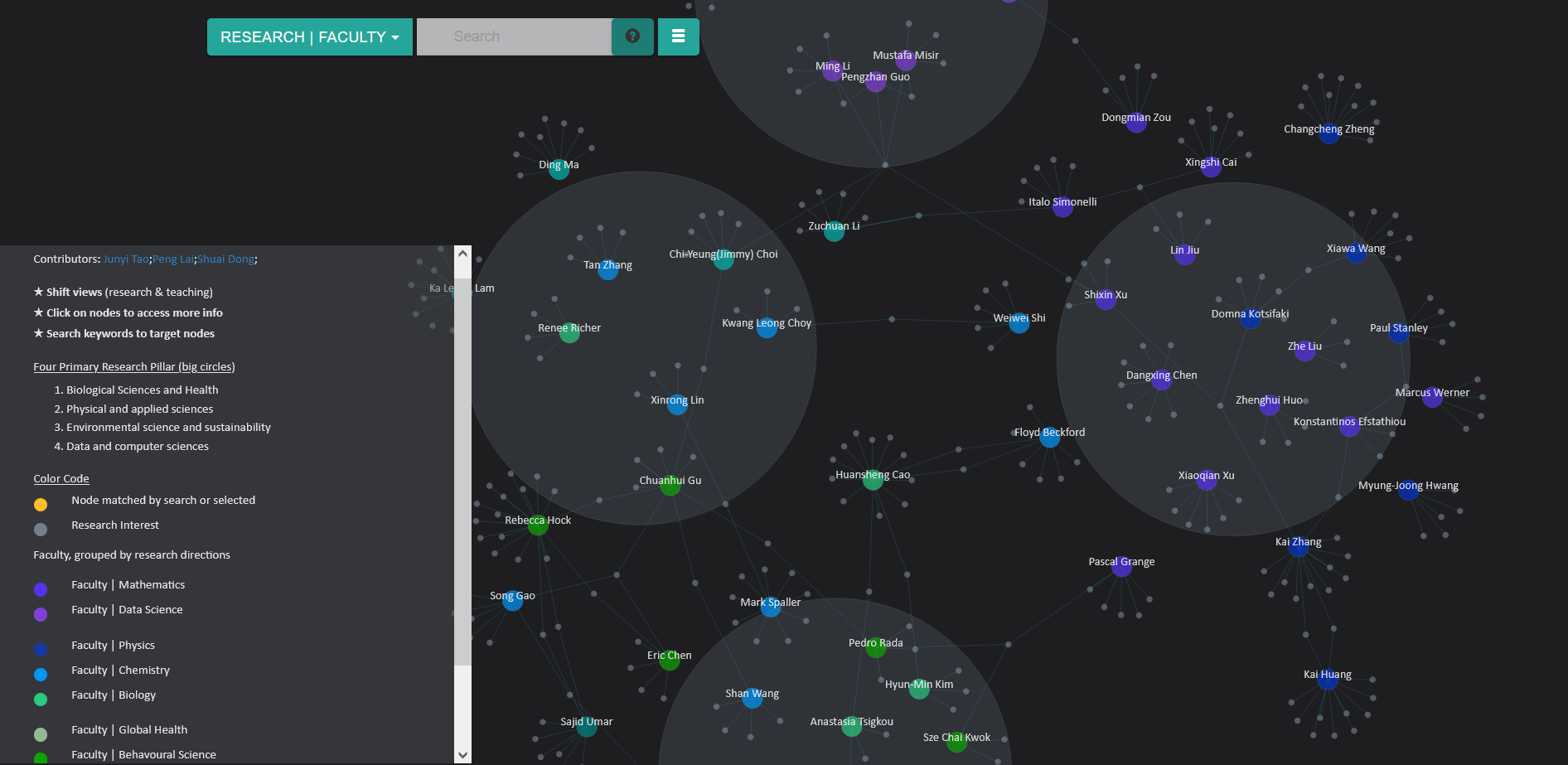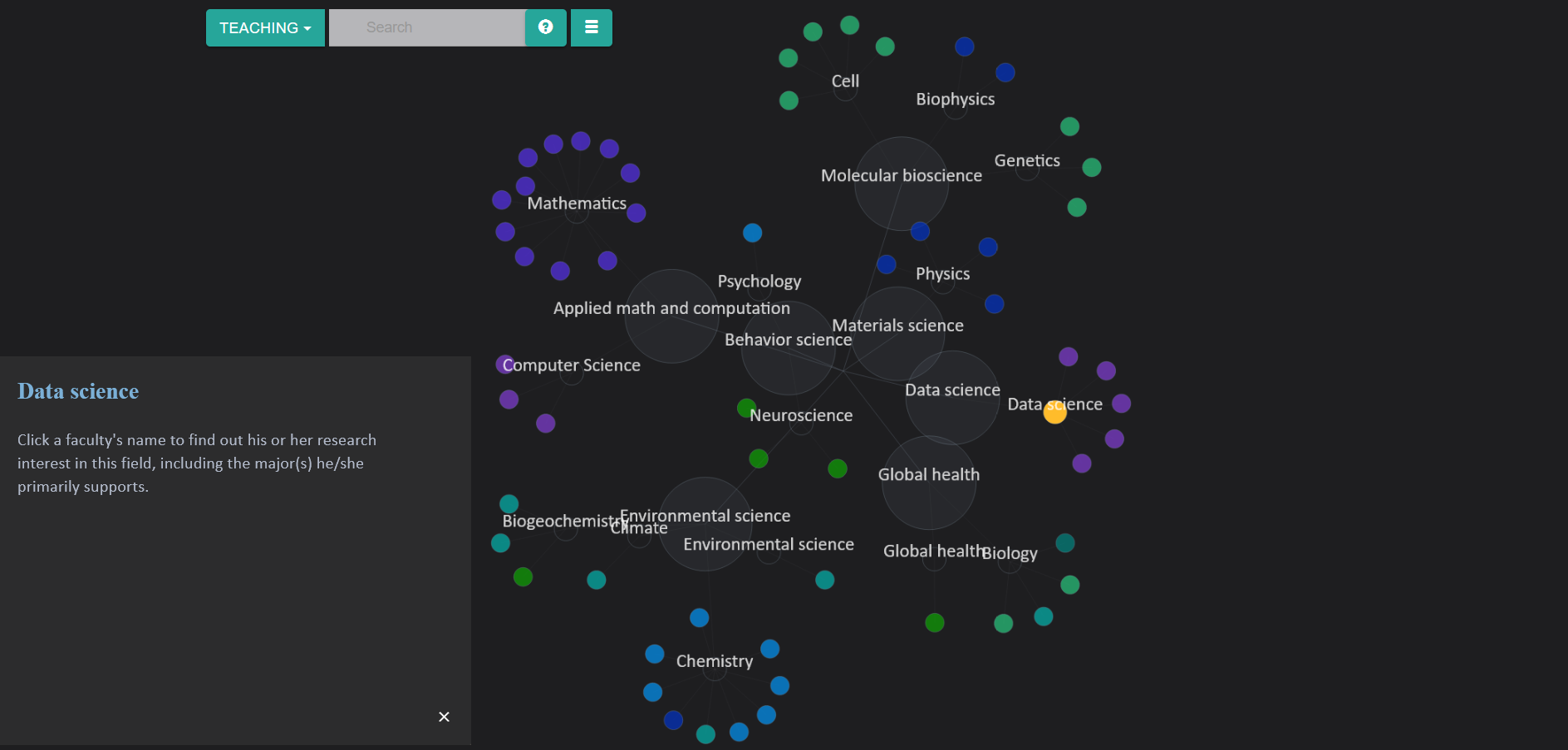 The visualizations with "research" and "teaching" view.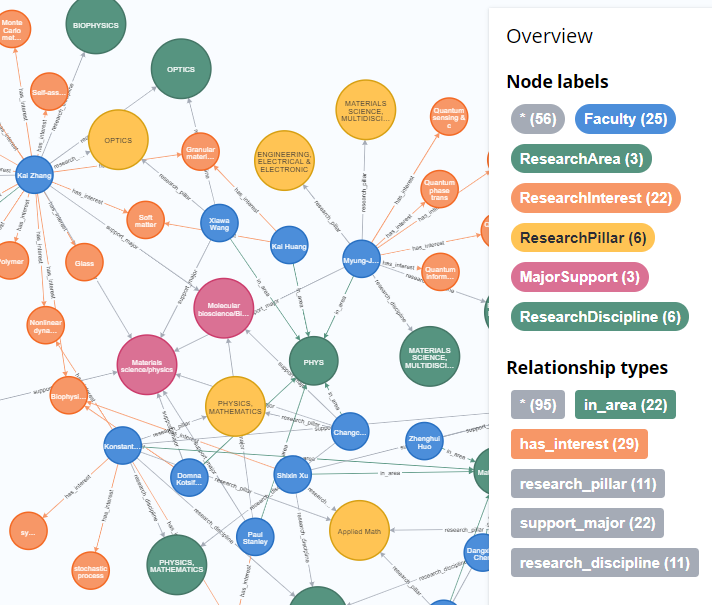 The graph database
What Will Come Next…
Metrics and Matching System
Reflections on learning, teaching, and researching across disciplinary boundaries